The New York Jets highly disappointing 2011 season was marked with a string of underwhelming performances on both sides of the ball.
The team struggled on offense and defense for the majority of the season, as proven stars regressed and talented youngsters failed to live up the hype.
If Gang Green is to make it back to the postseason for the third time in four years, they need serious improvement from several key players.
Here are eight Jets that need to step up and improve in 2012. 
Santonio Holmes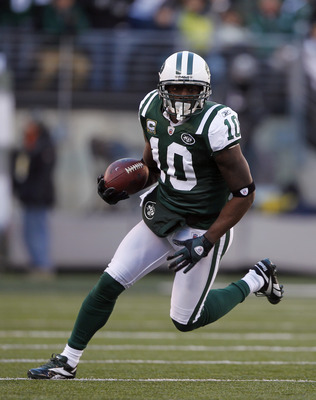 Rich Schultz/Getty Images
Santonio Holmes was a mess on and off the field in 2011.
After an unbelievable 2010 campaign, Holmes regressed significantly last season.
The former Super Bowl MVP, fresh off signing a massive five-year contract, failed to live up to his No. 1 wideout status, as he hauled in only 51 passes for 654 yards.
Holmes was also a distraction in the locker room. He constantly criticized Mark Sanchez, as well as many of his other teammates.
For the Jets to regain their elite status this upcoming season, Holmes needs to develop into more of a locker room leader, as well as perform up to his full potential. Â 
D'Brickashaw Ferguson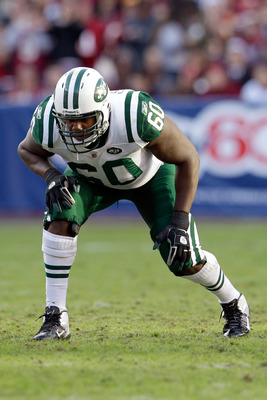 Rob Carr/Getty Images
D'Brickashaw Ferguson took a massive step back last season.
The Pro Bowl left tackle allowed a career-high 9.5 sacks. He was consistently beat by opposing pass-rushers and was a liability in the passing game at times.
Mark Sanchez needs to be given more time in the pocket this upcoming season, and to do so, D'Brickashaw Ferguson has to return to his previously elite form. Â 
Vladimir Ducasse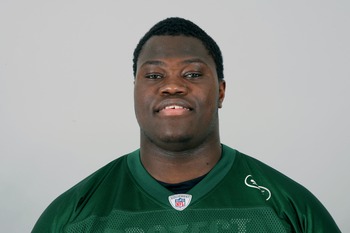 Handout/Getty Images
Vladimir Ducasse has been a bust since his arrival in the league in 2010.
The former second-round pick has disappointed in training camp and preseason the last few seasons, and as a result, has received minimal playing time.
However, after injuries and subpar play dismantled the Jets offensive line last year, the Jets will be heavily reliant on the performance of Ducasse this season.
Ducasse must step up and improve drastically this season and fill the offensive line holes accordingly. 
Wayne Hunter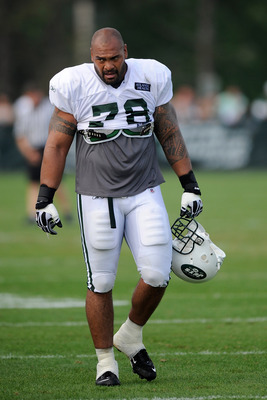 Patrick McDermott/Getty Images
In his first full season as a starter, Wayne Hunter underachieved significantly.
The Hawaii product was a liability in pass protecting, as he allowed an extraordinarily high 8.5 sacks. Hunter was also a subpar run blocker.
If Mark Sanchez and the Jets offense are going to take a step forward this season, Hunter needs to raise his game.
The right tackle needs to at least perform at a mediocre level for New York to have any chance this upcoming season. Â 
Mark Sanchez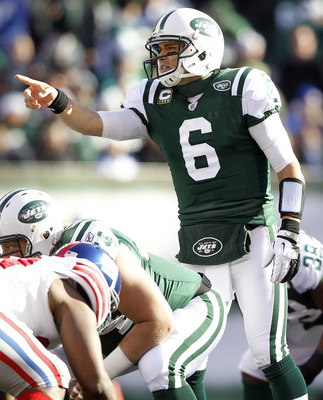 Rich Schultz/Getty Images
After a promising step forward in his sophomore campaign, Mark Sanchez took a major step back in this third year. 
Sanchez suffered from inaccuracy and poor decision-making, and finished with a career-high 26 turnovers.
Many of these turnovers came at critical times and cost Gang Green must-win games. 
Sanchez must make better decisions this season and not make unnecessary risks at crucial times.
If he can do this, the Jets offense is likely to improve drastically. Â 
Eric Smith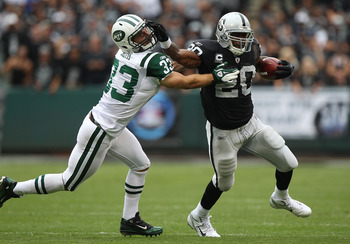 Jed Jacobsohn/Getty Images
Eric Smith was a major reason why the Jets interior pass defense was one of the worst in the league in 2011.
Smith suffered from poor tackling and he often got beat in pass coverage. 
As a result of his subpar play last season, the Jets brought in LaRon Landry and Yeremiah Bell to start at safety this upcoming season. 
However, Landry has been injury-plagued in recent seasons and Bell is climbing up in age (34). Therefore, Smith's playing time isn't likely to decrease.
Smith's performance may decide how formidable Gang Green's defense is next season. 
With two elite cornerbacks manning the outside, teams are likely to attack the middle of the field against the Jets defense.
Therefore, Smith will be relied on to prevent opposing teams from marching down the field consistently. 
Calvin Pace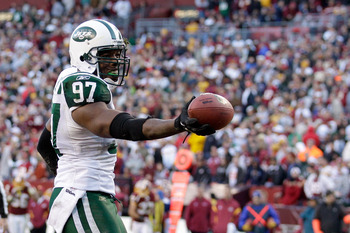 Rob Carr/Getty Images
The Jets were expected to bring in an pass rusher at outside linebacker in the draft this offseason, but surprisingly, the team opted to go down another route. 
This displays the team's faith in Calvin Pace to fill that role.
Pace has performed below expectations since signing a massive six-year, 42 million dollar contract in 2008, racking up only 25 sacks since becoming a Jet, including only 4.5 last season. 
For the Jets defense to return to it's elite form of 2009 and 2010, Pace must establish himself as a consistent pass-rushing threat. 
Otherwise, opposing quarterbacks will have all day to find an open receiver in the Gang Green secondary. 
Kenrick Ellis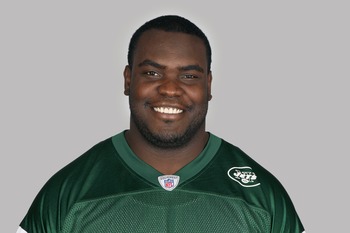 Handout/Getty Images
Due to ongoing legal problems and constant injury concerns, Kenrick Ellis had almost no impact in his rookie season.
The second-round pick out of Hampton recorded just seven tackles.
As a result of Ellis' absence, the Jets rushing defense struggled, ranking just 13th in the league. 
If the mammoth nose tackle can step up and improve in 2012, the Jets rushing defense will regain it's formidable reputation and be one of the most feared in the league. 
Begin Slideshow
Keep Reading

New York Jets: Like this team?